Track:
Project Managment & Consulting
Look at the slides on Slideshare
Many Drupal users are not logging in to public facing websites. Applications "inside the firewall" can be easily built and maintained by Intermediate Drupal administrators. These internal applications often have more complicated functionality and workflows than public-facing websites, with all the bells and whistles like responsive mobile design, Organic Groups, Workbench Moderation and more.
We will begin with a brief overview of why one would choose Drupal and an overview of distributions commonly used, like OpenAtrium and Drupal Commons, and then give a case study of three custom-built internal websites:
* Orange County Public Library "Orange Peel"
* Proctors Theatre "Calendar and Help Tickets"
* Chautauqua Institution "Intranet"
We will give tips on estimating internal websites, maintaining them, adding new features, and share some wisdom from managers about the value of "rolling your own" internal web applications with Drupal. Finally, we will give some notes on integrating your Intranet with non-Drupal back-end applications.
Ryan Price is an independent web developer, who upgraded two Drupal 5 Intranet sites to Drupal 7 for Proctors and Chautauqua. He is an 8-year Drupal veteran and co-hosts the DrupalEasy Podcast.
Kristin Retaleato is a web developer for the Orange County Public Library System, and the maintainer of the Orange Peel.
Speaker(s):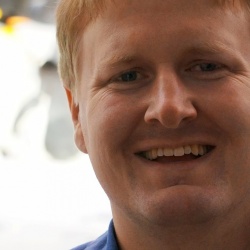 Link to Drupal.org Profile: