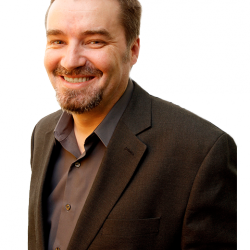 Interests:
Ferocious Design, Team Building, Partnerships, Basketball, Computer Gaming, My Family
Bio:
Michael Maine joined Designzillas in May of 2012 as the Vice President of Operations after having been a long-time client of the organization.
In March of 2013 he assumed the responsibilities of Chief Operating Officer and continues to oversee the day-to-day operations of the company, while helping to craft the long-term vision of the organization alongside of CEO and Founder, Johnny Hughes.
Michael's unique set of skills - developed over a 20+ year history within the creative industry - are all assets to the team, and to the partners we work with. He not only heads up our Operations Division, he also serves as the Human Resources Department for the organization. His eye for identifying talent - from Designers to Developers to Administration - continues to serve us well as we continue to experience tremendous growth.