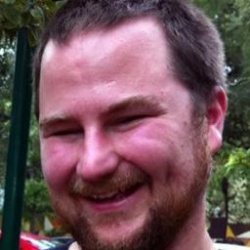 Bio:
I've been creating websites since 2001, and developing with Drupal since version 5.3 (early 2008). I've done just a bit of everything :)
Front-end Developer - My true love in the Drupal-verse (and in general web development) is at the front-end of things. I'm talented with Photoshop, Illustrator, and Fireworks (my tool of trade). I'm obsessive about user experience, usability, and mobile design. I'm skilled at HTML5, CSS3, and Sass. Lastly, I love tying all of this together with Drupal theming.
I'm a sysadmin by trade, so I'm familiar with LAMP and love trying to its maximize performance (I'm a speeeed freak).
Site-Builder/Developer - I fell in love with Drupal because of its contrib ecosystem. It allows me to put together awesomely complex data-models that my sub-par PHP skills won't let me.
I'm also very active in the Florida Drupal community, and I run our local meetup in Gainesville, FL.
Link to Drupal.org Profile: