There are many Drupal web sites in the wild that contain geographic information as part of the day-to-day content added to the site. User profile information, events, and content locations are just the tip of the iceberg when it comes to content that can have geographic information assocated with it. With just a little bit of planning, this treasure trove of data can be turned into big, beautiful, and useful maps using contributed modules (and not one bit of code!)
This session with start with a quick slideshow providing an overview of some of the most useful mapping-related modules, including Address field, Geofield, Geocoder, and Leaflet. Following this, we'll walk though a full demonstration of how these modules can be easily put to use from start to finish.
Attendees should expect to leave this session with actionable information on exaclty how to add beautiful mapping capabilities to their Drupal 7 site.
Full blog post and screencast of this material can be found at http://drupaleasy.com/x
Speaker(s):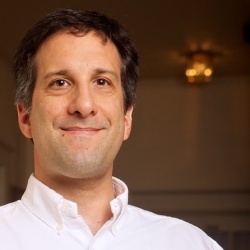 Bio:
Michael Anello (@ultimike) is co-founder and vice president of DrupalEasy, a Drupal training and consulting firm based in Central Florida. Michael has been one of the main organizers of the Florida Drupal Users' Group and Florida DrupalCamps for over five years, and also helps manage the Drupal Association's Community Cultivation Grants program.
Michael has been developing Drupal sites for over 7 years specializing in module development, theming, and general site-building. He can be heard interviewing fellow Drupal community members, talking about current Drupal news, and highlighting new and upcoming modules on the twice-monthly DrupalEasy Podcast.
Link to Drupal.org Profile: