Track:
Development & Performance
Like an AMC Gremlin, a good site-builder can get you where you want to go, but you'll look like a dope pulling up to the Oscars in one. Sometimes you need a convertible Aston Martin with a supercharger. Drupal gives you all the tools you need to build a beast like that, but you're sure as heck not going to drive one off the third-party module lot.
Sometimes you need to write your own modules.
Don't worry: You don't need to be Dries to do this! There's a tremendous amount of utility to be had at even a fairly basic level, and I can show you how to unlock it.
I'll walk you step by step through the development of a bike mileage log, into which you can create, edit, and delete daily entries, and view the results in a themed table. This is the sort of thing you could pull off with a content-type and a view, but our version will be much leaner and much more user-friendly. Moreover, I'll show you how to include some slick Ajax functionality without writing a lick of Javascript.
You'll learn:
- The basic structure of a custom module
- How the hook system works
- How to debug Drupal modules, custom or otherwise
- How to use Drupal APIs, including the Form API, the Schema API, and the Database abstraction layer.
Even if you wind up never writing a full-blown custom module, knowing this material will make you a better Drupal developer, better equipped to solve problems with the modules you do use. Which, in turn, will drive a better reputation for our chosen platform. We all win!
Speaker(s):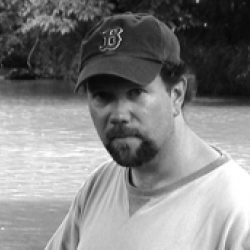 Organization:
Georgia Institute of Technology
Bio:
Fletcher Moore whiles away the hours making websites, riding bikes, flailing weakly at carpentry, writing, hiking, playing bass, playing softball, and hanging out with his wife, his daughter, his son, and his two cats in Atlanta, GA.
Link to Drupal.org Profile: