Track:
Development & Performance
AngularJS is a client-side Javascript framework for rapidly developing robust, responsive, data-driven applications backed by a server-side API, but it also serves well as a rapid prototyping tool that produces real, working code that can easily be rolled into a final product.
In this presentation, we'll explore three common use cases for AngularJS: rapid prototyping a new application UI using canned widgets and mock APIs; building a functional application from an existing data API; and integrating AngularJS into an existing application piece-meal.
Server-side application development is quickly transforming into an ecosystem of data APIs that can be consumed by any number of client applications: native mobile apps, HTML5 hybrid apps, and other back-end-oriented clients. Making the mental shift towards API development serving thick-clients can be difficult but ultimately worthwhile. Let me help you get over that hump or maybe take the next step into the world of Javascript MVC development.
Speaker(s):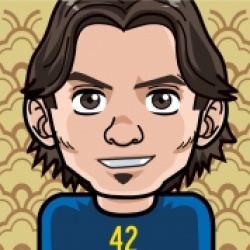 Bio:
I help build the internet everyday using the power of my mind, a lot of typing, and copious handshakes and conversations. Swearing occasionally helps. I help organize nerds, run community events, and teach people. Sometimes I make money while doing it. Sometimes.
I am an internet application developer. I don't make websites; I build complex systems that automate key business operations. Most of them live on the web and interact with people through the browser, so I guess you can call them websites if you want.
Link to Drupal.org Profile: