Track:
Sessions off the "Drupal Island"
The goal of this session is to introduce developers and designers to what Owners, Executives, Hiring Managers and HR Personnel look for when adding members to their team. It doesn't matter if you're brand new to the industry or a 'grizzled vet'...this session is designed to give you some insights into what, where, when, why and how decision-makers in our industry actually want to hire YOU!
Intro - Why do I care what THIS guy thinks?
What do I really need to do to impress someone enough to get an interview?
What skills do I really need (other than being a code junkie?!?)
What makes someone 'ferocious'?
Designers vs. Developers vs. Everyone Else
The power of diversity!
Culture. It's all about the Culture :-)
Why Drupal matters (but why it isn't EVERYTHING)
Speaker(s):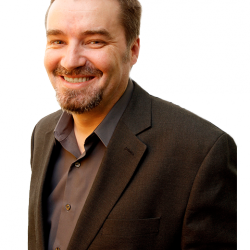 Interests:
Ferocious Design, Team Building, Partnerships, Basketball, Computer Gaming, My Family
Bio:
Michael Maine joined Designzillas in May of 2012 as the Vice President of Operations after having been a long-time client of the organization.
In March of 2013 he assumed the responsibilities of Chief Operating Officer and continues to oversee the day-to-day operations of the company, while helping to craft the long-term vision of the organization alongside of CEO and Founder, Johnny Hughes.
Michael's unique set of skills - developed over a 20+ year history within the creative industry - are all assets to the team, and to the partners we work with. He not only heads up our Operations Division, he also serves as the Human Resources Department for the organization. His eye for identifying talent - from Designers to Developers to Administration - continues to serve us well as we continue to experience tremendous growth.